To start a blog can be very hard especially if you are clueless on how to start. But wait this can be the easiest thing you can ever do, I mean you won't even spend 15 minutes to get this done.
Today I will show you how to start a blog in less than 15 minutes, so hang in there for the next 15 minutes. but also check out my post on how to approve Adsense with website should be having a hard time getting approved by Adsense team.
How can you do this? do not sweat because I have you covered.
Why Did I Choose to Do a Post on How to Start a Blog?
Yesterday, I was in a conversation with a friend who thinks he would love to own a blog. We spoke for some hours and I decided it will be a great idea to teach him how to do it in 15 minutes. The next day I got up did all the necessary stuff.
I took my bath, ate noodles then took a cab to his place with my laptop and a source of internet connection. In less than 15 minutes I was already done walking him through all the things he needed to know about how he could start a blog of his own. That is pretty amazing, right? This brought about the idea of the post you are reading now. 
Self Hosted WordPress Blogs
We will be looking at self-hosted WordPress blog for this tutorial on how to start a blog. I find a self-hosted WordPress blog much easier to work with this is because of the user-friendly interface. With one click the whole job of having to code a website from scratch is over.
Now let's dive in proper to the table of content, hmm I bet you are getting excited already. You are not the first in this category. I felt exactly this same way years back when I learned everything about how to start a blog.
Before we get to the table of content I want you to be aware of the fact that there are other beautiful blog platforms. Each of these platforms is unique in its own way but WordPress for me is it and that is why I recommend it.
Below I have listed a corresponding list of the other blog platforms so feel free to check them any time. Read up all you need to know on the best blogging platform and below is a list to use as a guide.
TABLE OF CONTENT
install essential Plugins
Choose a Domain Name
What is a domain name?
A domain name is the website address with which anyone can reach your website. A domain name is a combination of letters, alphabets, hyphen e.t.c. If it is your dream to start a blog then getting a domain name should be your first consideration.
Picking a domain name is by far the easiest thing to do yet many have been faced with not knowing the right name to choose.
I remember when I was faced with the same challenge to pick a domain name for my first personal blog. I was surprised to see that any name I picked has been own by one person or the other, the name of my first blog was quickgist.
Although I no longer own that domain it was worth the mention because of the challenges I had. My advice to you chooses a domain name that is free from the following.
Things To Consider When Choosing a Domain
Pick a domain that is short to avoid typing mistakes

Pick a domain that is easy to pronounce

Avoid hyphens in your domain name

This not very necessary but advisable, pick a domain relevant to your niche
Assuming you understand the above three things to avoid, you should be in good hands. Now it is time to buy the domain name of your choosing. We will make use of Godaddy for this purpose because that is where I get all my domains.
I use Godaddy services because its customer service is second to none. One more thing it is easier to start your blog by consulting customer service for a fee.
The fee is priced at $50 compared to some other companies in the same business that charges $290 for this services.
Head over to Godaddy website, see the screenshot below? that is what you want to look at for. Type in your name E.g Myexample dot com all together, you will receive a response in something of this nature.
see the below screenshot.
Click on "Add to Cart" on the next page you will be asked to register as a new or an existing customer. You should pick New customer and this will help you opt to create a new account with Godaddy.
Verify your email address and then log in to complete the

purchase

of your domain.
Woola now that you have bought your domain to start your new blog, it is time to introduce you to the second phase which is to buy hosting.
Look!
Choose a Hosting
Why You Need a Hosting For Your Domain To start a Blog
You may ask why must I choose hosting for creating my self-hosted blog, well the answer is pretty simple. Consider this example,
I have a house you need to rent an apartment without it you have no place to stay. Apply this same example for a blog, a hosting company is what house your site and keeps it up until your rent expires. So if it is your wish to start a blog, then another consideration would be getting a good hosting service.
I would recommend Hostwinds for hosting your site because that is what I use.
Hostwinds support is unlike nothing I have seen in the market.

Since this post is for the amateur bloggers, I will recommend Hostwinds in case you have problems with your site

.
Hostwinds customer support helps rectify this problem. All you have to do is chat with its customer support who in turn create a ticket so the issues you have can be resolved.
There are other hosting providers which equal the services Hostwinds provides. Amongst the list is Siteground, Hostgator, Bluehost, Namecheap and many more.
Try to read up on some of the services that they provide and then make your decision based on what you find. Although you won't find much because they all offer the same thing but here are some questions you may ask.
Ask Yourself The Truth Question
Can I afford this price on a monthly or yearly basis

Does this hosting provider have a good customer care

can they fix my site if it develops issues as I am new to blogging?
Get the right answer to all these questions and you have yourself a good Hosting for starting your own blog. Now that you know how to buy yourself a Hosting, let us focus on Installing WordPress on the Domain you bought.
I know you are getting a ton of satisfaction reading this and am happy you are learning as well. To be sure you follow all the tiny details use the comment session to ask any question you are not clear on. I will be sure to answer quickly because your satisfaction is important to me.
Install WordPress
I will be teaching you how to install WordPress for this stage. Usually, lots of folks out there want to make you believe it is hard but it isn't. It is by far one of the easiest steps provided you have got a domain and a Hosting, the installation should come easy.
Hosting providers can help you with this step but only if you request their support. Do not fear! I will walk you through the step by step process but it is worthy to mention that your Hosting service can help too.
How to Install WordPress in Cpanel
Before installing WordPress on your domain, point the DNS to that of your hosting. To do this, log on to your GoDaddy account, the one you created while buying your domain.
Click on the profile name on your account
On the

drop-down

menu click on my My Product
From the list of your domain click on DNS of the desired product you wish to point to your hosting provider.
Click on Change Nameservers then go to your hosting provider, copy the DNS and paste it on the given space. Hit save once done.
Follow these steps to install WordPress
Run the WordPress software
Login to Cpanel
Do this with any browser of your choice but I love Google Chrome and it's my go-to browser on default. Login to Cpanel via your hosting account. Better still chat with the customer support and let them walk you through how to get to cpanel. Note that the word cpanel is a short form for a control panel.
Create an Addon Domain
creating an addon domain is easy provided you follow the procedure I will show you next. Do not worry you are very close to the end of the journey so, let joy fill your belly.
How to Create an Addon Domain
On your cpanel hover your mouse in search of the Addon domain icon. 
Depending on the Hosting platform you choose! the Addon domain location in
cpanel
will look different from what you see on the screenshot.
but generally, all Cpanel has an Addon domain icon. Click on the icon to create an addon domain. Follow the screenshot below to understand the process of creating addon domain.
Click on Addon Domain in Cpanel Dashboard
On the loaded page, fill in your Addon domain and then click on "Add Domain"
Run WordPress Software(Softaculous App Installer)
Now that you are through with creating an addon domain, it is time for you to run the WordPress software.
Head back to cpanel look for the Icon Softaculous click on it to install WordPress on the addon domain. To do this I will use a screenshot to help you better understand this phase.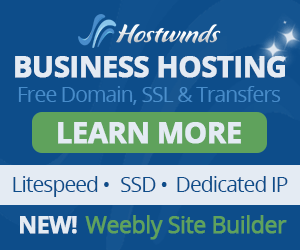 Click on the software (Softaculous App Installer)
click install on the page that displays when you hover over the WordPress icon.
Choose the HTTP protocol from the drop down
choose the addon domain you have created to install WordPress.
Scroll down and click "Install"
Now that you have WordPress installed, it is time to check if all that you have done worked. Open a new tab on your browser and type in the name of your domain.
If you see anything HelloWorld then congrats you followed this teaching. If you didn't see the HelloWorld then use the comment session to tell me what error message came back.
I will be glad to help you rectify the problem you have by replying to your message with a solution to help you resolve.
How to Login to Your Site Dashboard
To login to your WordPress site dashboard follow the below steps
Type the name of your site on the address bar followed by a forward slash then a wp-admin. Here is an example for easy understanding; myexample.com/wp-admin.

Enter your Username and password then click " Log in."
you are on your dashboard.
If you have no idea what your Username and password refer to this guide. Although by default after WordPress installation it comes as ADMIN and PASS.
The next on the table of content is choosing a theme.
Choose a Theme For Your new WordPress Site
There are thousands of themes out there. It ranges from premium WordPress themes to free themes. One of the places to get lots of free themes is Mythemeshop. It offers varieties of themes covering almost any niche you can think about.
Assuming you have been able to find a theme, head over to your dashboard and install your preferred theme. Do this by following the steps below
Go to Appearance on your dashboard
On the display page there are lots of themes to choose from or if you opt to install a different theme then follow the next step

.

Click on add theme or the plus(+) sign to upload a theme
choose the theme you wish to add from your device then click upload.

Wait for some seconds and whoola you have your theme installed.

head over to your main site to view the design of the theme you uploaded.
Install Plugins
WordPress plugins give you that extra functionality you need to feel comfortable. there is a lot of popular best free WordPress plugin for blogs. In this post I will cover a list that comes in handy should you face the challenge of narrowing what plugins you need.
In my next post, I will consider treating the topic of most essential WordPress plugins as a topic on its own. For now, let us treat the basic essential WordPress plugins you will need to start a nice looking blog.
There are a lot of free WordPress plugin tutorial videos on youtube. You should go over to youtube and learn from that as well but for now, stick with me. Here is a list of the most important WordPress plugins you ought to have in 2018.
Essential WordPress Plugins For Beginners In 2018
I can't emphasize enough!
Auto Post Thumbnail or Regeneration thumbnail

Wordfence security or Lognify

Google Analytics Monstersinsight

All 404 redirect to homepage
Conclusion
Starting a blog is pretty simple if you commit to following the steps and process discussed above. Use this guide to practice how to start a blog then graduate into a pro blogger.
Do you think there is anything more to add to this post on how to start a blog? Be free to use the comment box to leave your thoughts.